The app that simplifies property management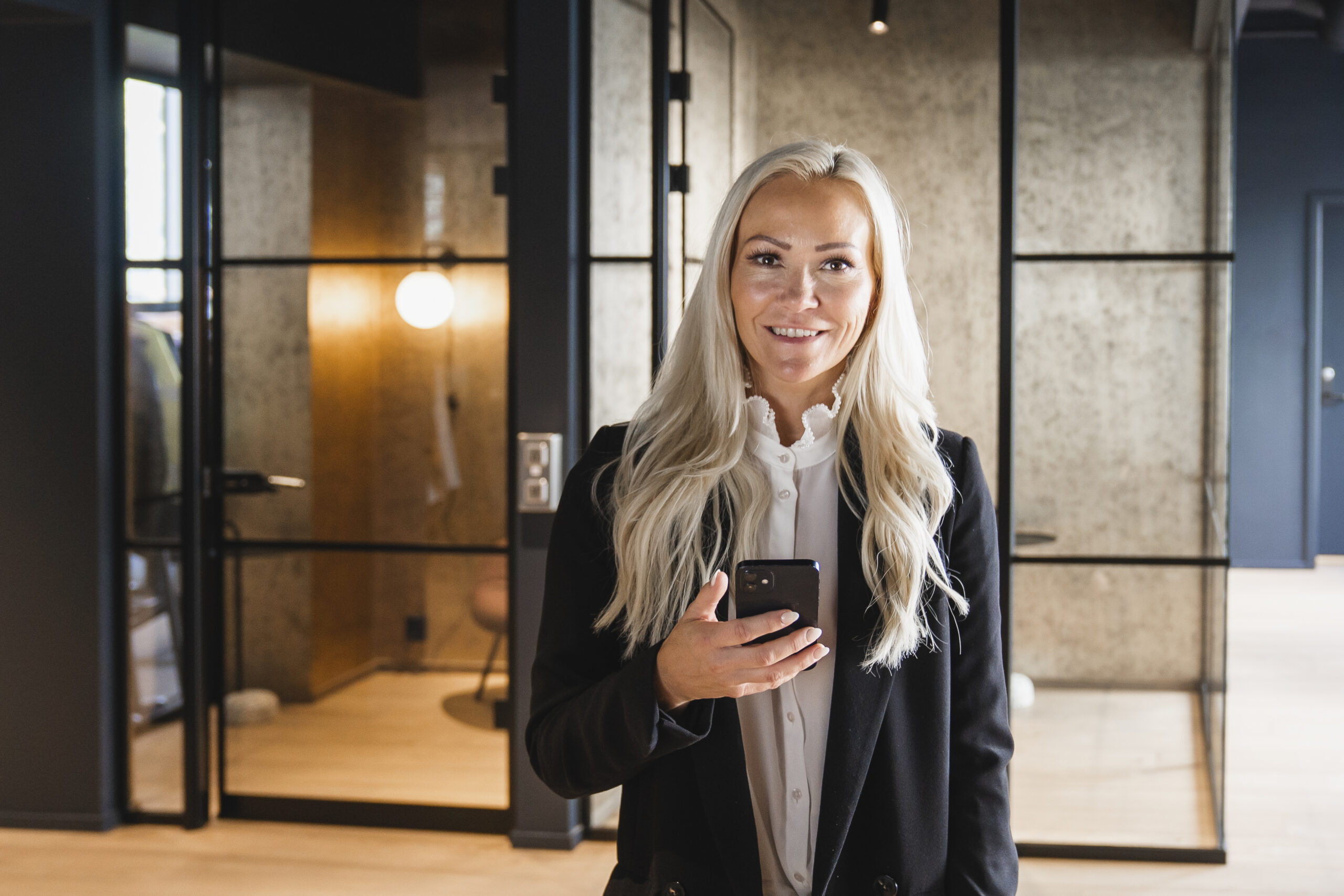 The Norwegian-developed app Izy has simplified the operation and rental of buildings for Höegh Eiendom.
- The app is easy to use and meets most needs for both us and the tenants," says Lene Busund at Höegh Eiendom.
With many rental properties in Oslo, Ski and Moss, it is important for Höegh Eiendom to make everyday life as seamless and simple as possible, both for themselves and their tenants. The company therefore wanted a platform that could take care of the need for communication, information, trade and booking in a digital everyday life.
- Previously, we had several applications and systems to solve these tasks, but with Izy's application, we have gathered everything in one place, says Lene Busund, Head of Technology and Customer Experience at Höegh Eiendom.
App that meets many needs of tenants
Izy App is customized for each building and tenants can use the app for many different purposes:
Paying in the canteen and kiosk

Book a meeting room

Booking meeting room service

Book meeting rooms in other buildings Höegh Eiendom owns

Keeping up to date with what is happening in the building

Registering visits (coming soon)
Tenants also report that they are satisfied with the current solution, according to Lene Busund. The feedback tells of users who find the app easy to use, and they like the fact that there are few clicks to get to the payment solution. Here they can choose between paying by Vipps, card or invoice to the company.
- "It's important that the app is easy to use. If there are too many clicks, you lose customers along the way," says Busund. She adds that it was also easy to install and use the solution.
- "We have been using Izy 2.0 in a number of buildings for almost three years. Now we are using Izy 3.0 in Parkkvartalet in Oslo, and this was a somewhat larger integration, she says. Busund says that Parkkvartalet was the first building to use the 3.0 version of the application. Together with Sodexo, Höegh Eiendom was also the first to use Izy as a canteen supplier.
- Then a completely new setup had to be set up behind the scenes on the accounting program of the the canteen supplier. This was a slightly larger operation, but even here we think it went very well," she says.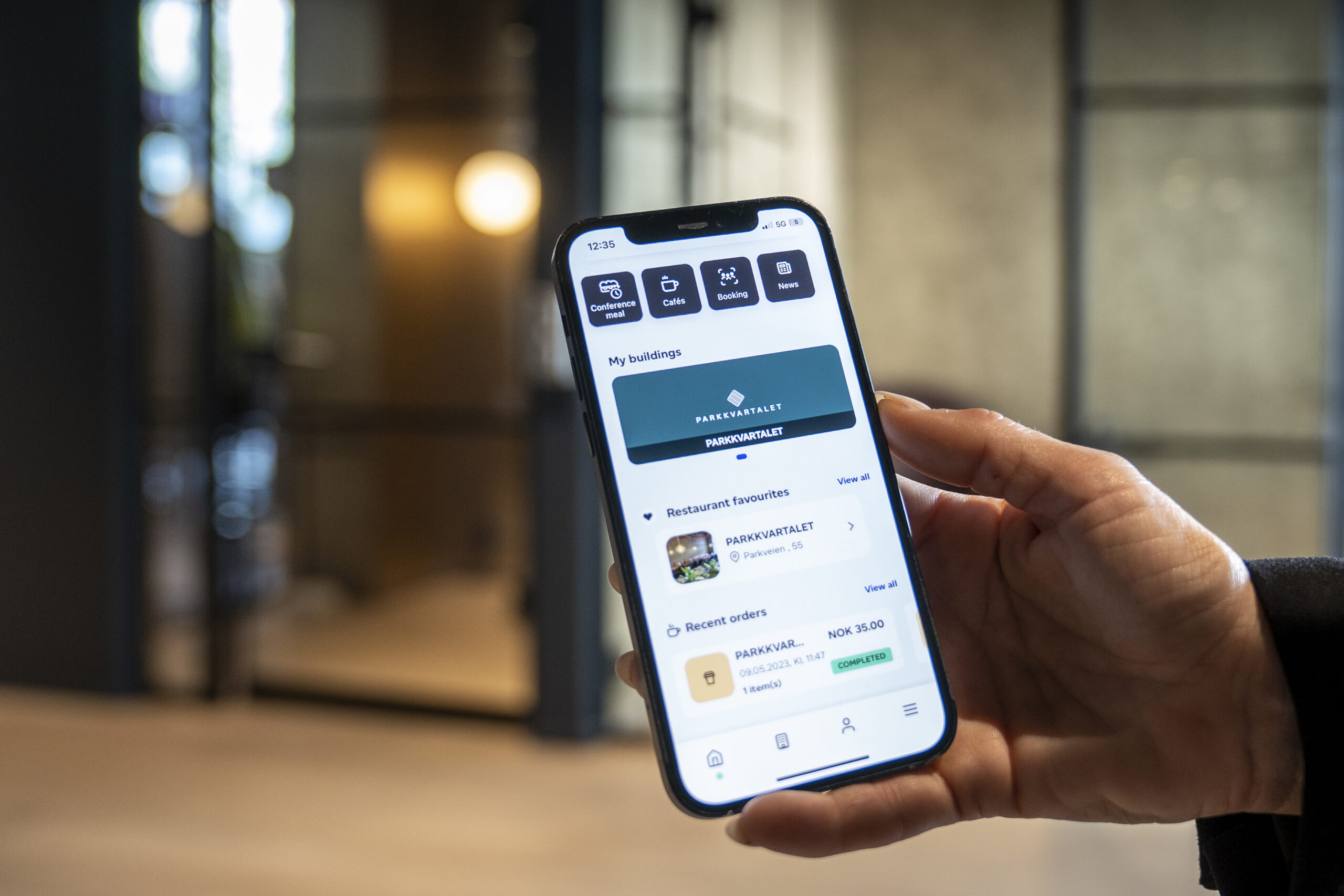 Integrate with third parties
- Another thing I like about Izy is that the platform is scalable. It is future-oriented and flexible, and Izy wants to integrate it with third parties, says Busund. She adds that there are of course many solutions, but previous experience has shown that most similar solutions have something, but not everything you need.
- For example, many other real estate applications do not have a full-fledged payment solution against the canteen companies and their back-end financial systems, while Izy adapts to everyone's financial systems. This allows us to integrate it into all our buildings in the long term. We want to standardize across the entire portfolio, and so far we use Izy in eight of our buildings," she says.
The fact that they also find Izy's solution stable is another plus.
- It has very high uptime. When it was also easy to implement and is user-friendly in everyday life, we find that Izy works very well for what we use it for," says Busund.
In the long term, Höegh Eiendom also wants to integrate more services into the app, such as access control.
- "For us, it's great not to have to deal with multiple third-party systems, and for our tenants it's convenient to only have to deal with one app. It is also positive from a GDPR perspective to have only one place where data is collected," she says. With the app, Höegh Eiendom also has the ability to send out push notifications to everyone in the building, which Busund sees as a great advantage.
- This way we can reach everyone at the same time if, for example, there is a fault with an elevator or other critical infrastructure. Previously, this message had to go via a contact person at the tenant," she says.
St. Olavs Plass 5
0165 Oslo
Rambergveien 1
3115 Tønsberg
Follow us on social media
Oslo
St. Olavs Plass 5
0165 Oslo
Tønsberg
Rambergveien 1
3115 Tønsberg