How the future solution for landlords was created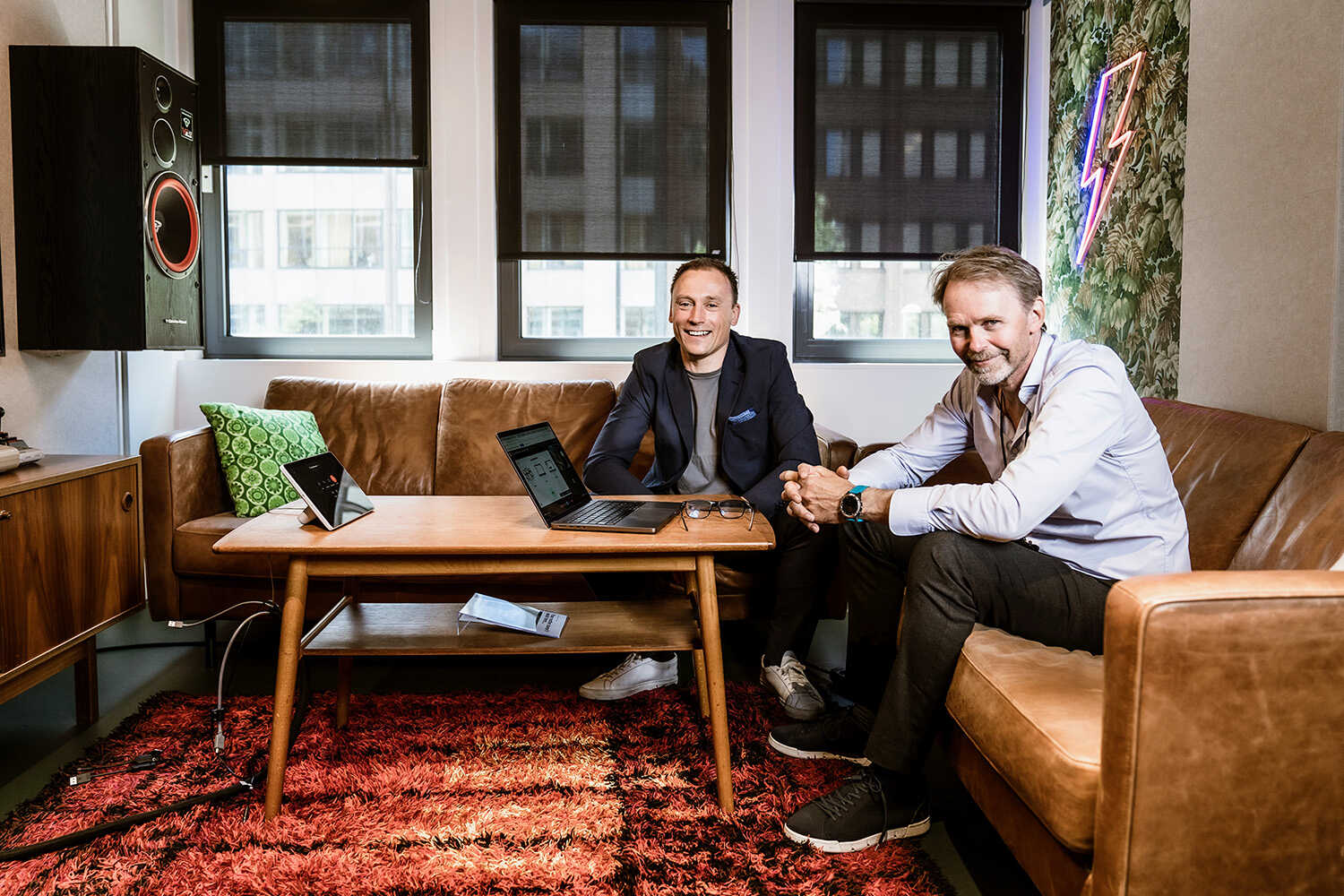 Why should there be an app for everything at work - canteen, meeting room booking and parking space? And how can property owners bring everything together in one digital solution, pondered entrepreneur Ole Aabel in 2018. That was to be the start of the Izy adventure.
The idea of a technological solution for smart property management was born more than five and a half years ago. At that time, there were no pure Facility Service applications and no comprehensive digital solutions in the area. 
In just a few years, Izy's digital platform has become Norway's fastest growing tool for property owners in FM - facility management, and administration of FS - facility services. 
The platform consists of Izy Portal, which is a management tool for the property owner and service provider, and the "Izy App" app used by the tenants in the building. 
Entrepreneurs in two teams
Ole Aabel was not alone in starting up Izy. Tor Rønhovde, CEO of 4service, a company with several thousand employees in the Food and Facilities, Cleaning and Maintenance and Accommodation divisions, was also involved from the start. 
With a background in facility services, Tor Rønhovde had long since experienced the need for an overview and more efficient operations in areas such as cleaning, canteen, maintenance and rental of premises. At the intersection of service delivery and technological solutions, Ole and Tor saw opportunities for a company like Izy.
Tor from the "service side" and Ole from the "tech side" were a good match in the job of finding smart solutions and useful tools for managing and operating commercial properties. 
- Many people fall in love with the technology, but not what and how it can solve the challenges and needs of building owners and service providers, which in turn results in satisfied tenants and employees. With Tor, we had the professional weight and experience in the management and operation of buildings from the start. He knows where the shoe pinches on a daily basis and where there is a need for smart solutions," says Ole.
Today, Tor sits on the board of Izy, while Ole is involved in the day-to-day running of the company as CVO - Chief Visionary Officer, a role that suits him well and is a necessity for a company that needs to reach new markets.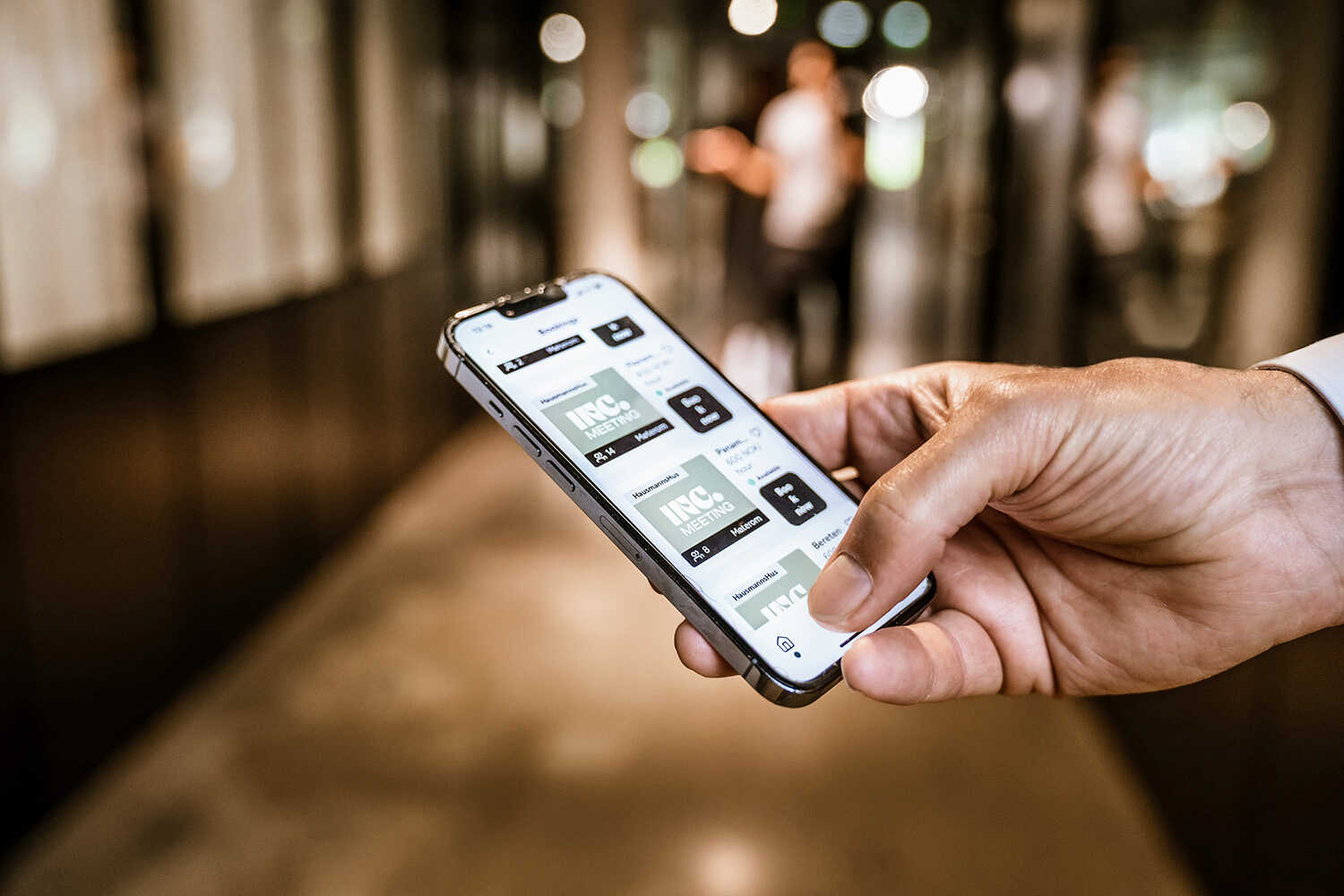 Izy App with booking solutions
The two entrepreneurs didn't exactly sit on the sidelines. Within a year, they had developed a solution with Izy App for booking resources and services in a commercial building, including booking meeting rooms and canteen services. And now the first customers arrived: The Norwegian Directorate of Health, TV2 and Vinmonopolet. 
It didn't take long for landlords to get involved. They wanted to develop an app to manage services in their commercial buildings. 
- Some large real estate companies had come a long way with their own technology, but not in the facility management area. One example is Braathen Eiendom, which dropped its own development project and instead joined Izy as a sparring partner from an early stage," says Ole.
Smart modules and unique solutions
Initially, the idea was for every customer to have their own app available in the app store. But when the number of apps reached 60, Ole and his colleagues at Izy realized that maintaining the apps became impossible. As a result, Izy App 2.0 became an application for all users
- With standardized solutions and good modules, it was easier to further develop and adapt the solutions from there to meet different customer wishes and needs. This meant that we could deliver customized and unique solutions for each building at a much lower cost than if the customer had to develop their own app from scratch," says Ole.
Version 2.0 of the Izy App was first used by 4service. This was to become a digital spearhead for the company.
- When we saw how this developed, shouldn't Izy be sold to everyone? There was no reason to limit ourselves," says Ole. A decision was made in 4service not to make such large investments in Izy anymore, and two years ago Izy was spun off to build up its own organization. From two people in the beginning, there are now 23 employees in the company, many of them developers.
- "With a goal of 1 million users, we realized that we had to expand the technology," says Ole. Izy has just launched version 3.0 of Izy App.
Ole is an entrepreneur at heart. He's at work pretty much every waking hour, which is necessary when you're often working with people from different time zones.
- "It's fun, but unfortunately things don't always go smoothly. A good dose of stubbornness helps," says Ole. He works to stay ahead, look ahead and think about possible scenarios. And as an avid sailor, there are of course references from the sea.
- "A year and a half ago, we drew up a map of the journey and the rough spots we wanted to navigate. It was a lot about challenges around technology, funding and GDPR. Along the way, we hit all the rocks, but we never knew when we hit them," says Ole.
Has created a new standard
- "We're working on the same things as when we started Izy, but there's more to it than what we've developed so far," says Ole. He believes Izy is one of the companies in Norway with the greatest potential. 
- There are already many digital solutions for building operation and management, but none of the solutions on the market are complete. With our solution, you have everything you need from guest registration to retrieving reports from the canteen," says the entrepreneur.
The tool of the future for cost-effective operations
A lot of work is being done on prediction using machine learning and artificial intelligence. Data collected from the digital platform can be used for efficient administration and operation of the customer's commercial building. Planning and use of resources becomes simpler and more accurate. This means that suppliers of canteen services in commercial buildings, for example, can use the information to calculate the number of visitors well in advance and make purchases more accurately.  
- The use of prediction will affect the entire building ecosystem and make operations more sustainable and cost-effective. A lot of money can be saved here by improving management, operation and maintenance.
Making confident predictions
- The predictions are considered to be 97 percent accurate three to four weeks ahead, but we are focusing on solutions that can predict resource use and operations as much as a year ahead," he says. "The choices we make are based on various reasons and factors that occur: Trains are canceled, poor driving conditions, flu infection in the office, etc.
Several types of data are used for prediction, including

historical data

synthetic data 

weather and season

traffic image

absence statistics
- All this adds up to a mirror ball with a very high degree of security. The operation becomes more sustainable and practical for the users of the building," says Ole.
Focus on Scandinavia and Europe
Izy has had good helpers along the way. To obtain financial support for the development of Izy, the company has received funding via funds and investments. 
- "We are now moving from being a start-up to becoming a scale-up company that will reach further out. Apart from a handful of other Norwegian tech companies, not many have achieved this," he says. 
The goal is to become a leader in Scandinavia in 2024 and then move on to the rest of Europe in 2025. The founder believes that the foothold in Norway and all the lessons learned from the Norwegian market will come in handy.
- Norway is a perfect place to start and test. There are large and small players in real estate, and there is a wide range of users. At the same time, Norway is very integrated into the EU," says Ole Aabel. 
St. Olavs Plass 5
0165 Oslo
Rambergveien 1
3115 Tønsberg
Follow us on social media
Oslo
St. Olavs Plass 5
0165 Oslo
Tønsberg
Rambergveien 1
3115 Tønsberg